Añada de manera sencilla equipos analógicos, AES3 y USB a las redes Dante
Más información
Más información
La mejor manera de conectar AV
Dante reemplaza las conexiones de audio y video punto a punto con una red flexible, escalable y fácil de usar. Adoptado por cientos de fabricantes en miles de productos profesionales, Dante es el estándar de facto para la conectividad AV moderna.
Audinate ofrece una amplia variedad de opciones de hardware y software para incorporar Dante en productos AV, incluidas nuestras nuevas opciones Dante AV y Dante Embedded Platform.
Más información
Más información
Catálogo completo de productos habilitados para Dante
Lista extensa de productos de fabricantes de AV para su red Dante
Más información
Más información
Dante Domain Manager v. 1.1
Software de gestión de red que permite la autenticación de usuarios, la seguridad basada en roles y las capacidades de auditoría para redes Dante.
Conviértase en un profesional de Dante
Formación y educación para desarrollar sus conocimientos
Productos destacados habilitados para Dante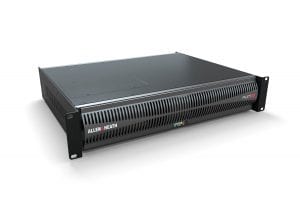 Allen & Heath
AHM-64 is a powerful 64×64 Audio Matrix Processor supported by a comprehensive ecosystem of scalable I/O, control and Dante solutions. Designed to excel in corporate, retail, hospitality and education environments, AHM-64 allows integrators to quickly create systems that build from a single boardroom to a complete campus.